BALL Family Tree
Welcome to the BALL Branch of the LINTON Family Tree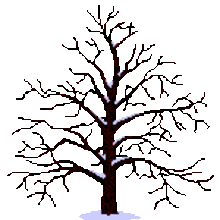 oil portrait of Mary BALL Washington (1708-1789) by Robert Edge Pine in 1786.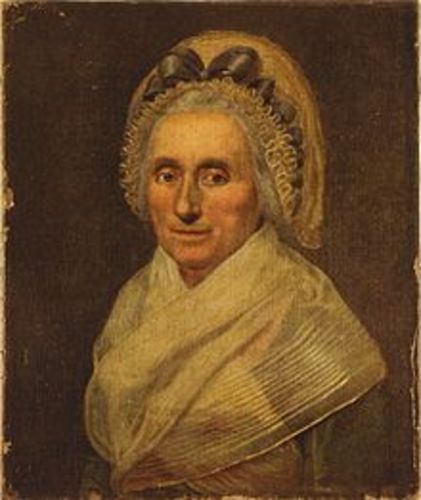 Welcome
Mary Ball Washington (1708-1789) cousin of Kirk Louis LINTON (1914-1987)
Born Mary Ball November 30, 1708 Lively Planation, Virginia
Died August 26, 1789 (aged 80) Spotsylvania, Virginia
Mary Ball Washington, born Mary Ball (November 30, 1708 – August 26, 1789), was the second wife of Augustine Washington, a planter in Virginia, and the mother of George Washington, the first President of the United States, and five other children.
Life
Mary Ball was born in 1708 in Lively, Virginia in Lancaster County. She was the only child of Joseph Matthäus Ball and his second wife, the widow Mary Johnson. Her family was of English descent.[1] Fatherless at three and orphaned at twelve, Mary Ball was placed under the guardianship of George Eskridge, a lawyer, in accordance with the terms of her mother's will.
Mary Ball met the widower Augustine Washington and they married on March 6, 1731 when she was 23 years old. It was her first marriage and his second. At age 37, Augustine had four children by his first wife, Jane Butler Washington; however, only two of them survived to adulthood.
Together, Mary and Augustine had the following children:
George - (1732–1799)
Betty - (1733–1797)
Samuel - (1734–1781)
John Augustine - (1736–1787)
Charles - (1738–1799)
Mildred - (1739–1740)
George Washington's Family Chart listing his ancestry, siblings, and brief biographies can be found on the Mount Vernon website [1]
Augustine died in 1743. Unlike most widows in Virginia at the time, Mary Ball Washington never remarried. She managed the estate and plantation with the help of others until her eldest son came of age. She lived to see that son, George Washington, command the Continental Army to independence and be inaugurated as the first President of the United States in 1789.
Mrs. Washington was said to be openly opposed to her son's revolutionary politics and, according to French officers based in Virginia during the war, she was a Loyalist sympathizer.[2]
Mary Washington was by no means poor despite the fact that she petitioned the Government of Virginia claiming to be destitute.[3] Her son, George, purchased her a fine house in Fredericksburg, where she lived from 1772 until her death in 1789. In her will, Mary Washington left George the majority of her lands and appointed him as her executor.
Mary Washington frequently visited her daughter Betty and her husband Fielding Lewis at their Kenmore Plantation outside Fredericksburg. She had a favorite "meditation rock" that was close to the Lewis mansion. Tradition has it that this was her favorite retreat for reading and prayer. She asked Betty to bury her there after her death, and her daughter arranged that.
Legacy and honors
Several monuments have been erected to Mary Ball Washington in Fredericksburg, Virginia, where she lived from 1772 until her death in 1789.
The Mary Washington House in Fredericksburg has been preserved by Preservation Virginia (formerly known as the Association for the Preservation of Virginia Antiquities)who, in mid-2012, signed an agreement passing ownership to the "Washington Heritage Museums" beginning by 2015. The residence is open to the public and operated as a historic house museum. It contains a fine collection of antique furnishings, some with Washington family provenance.
Mary Ball Washington is buried on the grounds of Kenmore, the former home of her daughter and son-in-law Fielding and Betty Lewis. Kenmore is operated as a house museum and is open regularly for public tours.
A monument to Mary Ball Washington was erected in 1833 and dedicated by President Andrew Jackson. It was left unfinished until a women's organization formed in the late nineteenth century and raised money for the monument. The Mary Washington Memorial Association used social events and balls to raise money for the cause. The new memorial was dedicated by President Grover Cleveland in 1894 at her grave site. [2]
The University of Mary Washington, a public university in Fredericksburg, Virginia, was named for her. .
The Mary Washington Hospital [3], located in Fredericksburg, is named for her.
Mary Washington House
Mary Ball Washington Museum and Library
The SS Mary Ball was a World War II Liberty ship.
Notes
Wikipedia Encyclopedia
1. "George Washington Genealogy". Archives. Retrieved 23 February 2013.
2. George Washington: A Life by Willard Stearne Randall (1997). New York: Henry Holt and Company, Inc. page 440. ISBN 0-8050-5992-X
3. George Washington: A Life by Willard Stearne Randall (1997). New York: Henry Holt and Company, Inc. page 440. ISBN 0-8050-5992-X
A young drawing of Mary Ball.