John Edward LINTON (1838-1901) Gallery
LINTON & BIRD CHRONICLES, Volume IV, Issue 4, Winter © 2009-2010, ISSN 1941-3521
Welcome to John Edward LINTON (1838-1901) Photo Gallery
John's Gallery is being updated constantly and is a work in progress!
Do You Have any photos you want to add?
All images and text Copyright Linton Research Fund, Inc., © 1987-2009
All Rights Reserved
LINTON & BIRD CHRONICLES, Volume IV, Issue 1, Spring 2009, ISSN 1941-3521
____________________________________
Updated October 28, 2009
**********************************
Back to John Edward Linton (1839-1901) (Profile)
************************************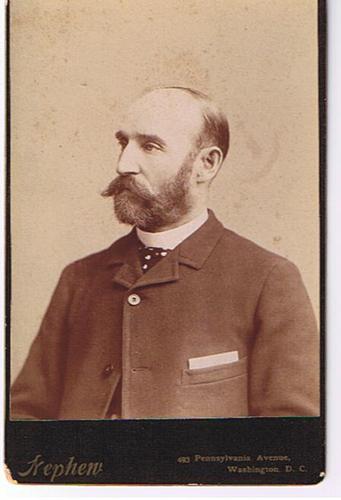 Above photo taken in 1870: On January 22, 1870, at age 29, John Edward Linton married, 38 year old Mary Ann H. Smiley. They were married in Tennellytown, Washington, District of Columbia. Mary H. Smiley was 9 years older then John and was born in 1832, in England. Original photo in the Emma Caroline "Carrie" MENDLERí s (1855-1944) old wooden bound photo album, now in the possession of Terry Louis Linton,the great-grandson of John Edward Linton.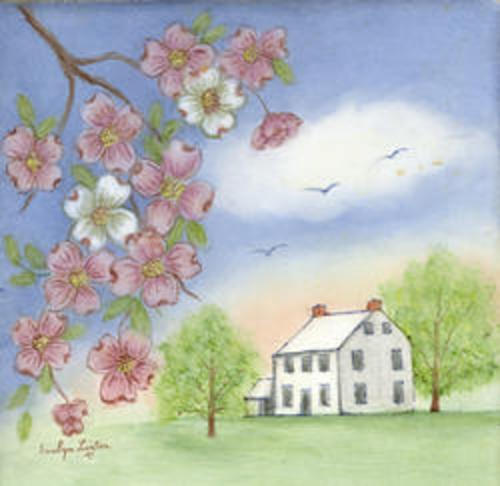 John Edward Linton's (1838-1901) 1877 farm house, hand painted china tile, by Evelyn Virginia Bird Linton, © 1991.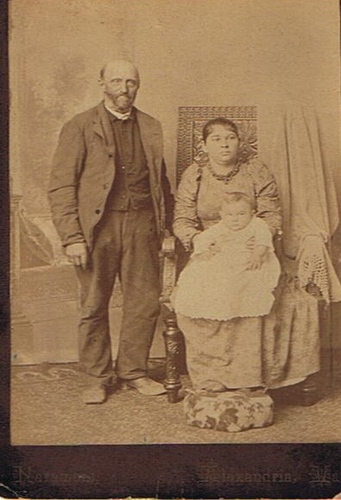 Above photo taken in 1891: Fifty year old , John Edward Linton (1838-1901), on January 7, 1889, married twenty-seven year old Sallie Fenmore STONESTREET (1861-1926) of Allens Freshs, Charles County, Maryland. They meet at the Charles County Fair. They were married by K. O'Kane, in Alexandria, Virginia. Charles Edward Linton (1890-1958) was born on December 1, 1890. Original photo now in the possession of Sally Anne BEAVERS DeShong, the great-granddaughter of John Edward Linton.